Lenten Updates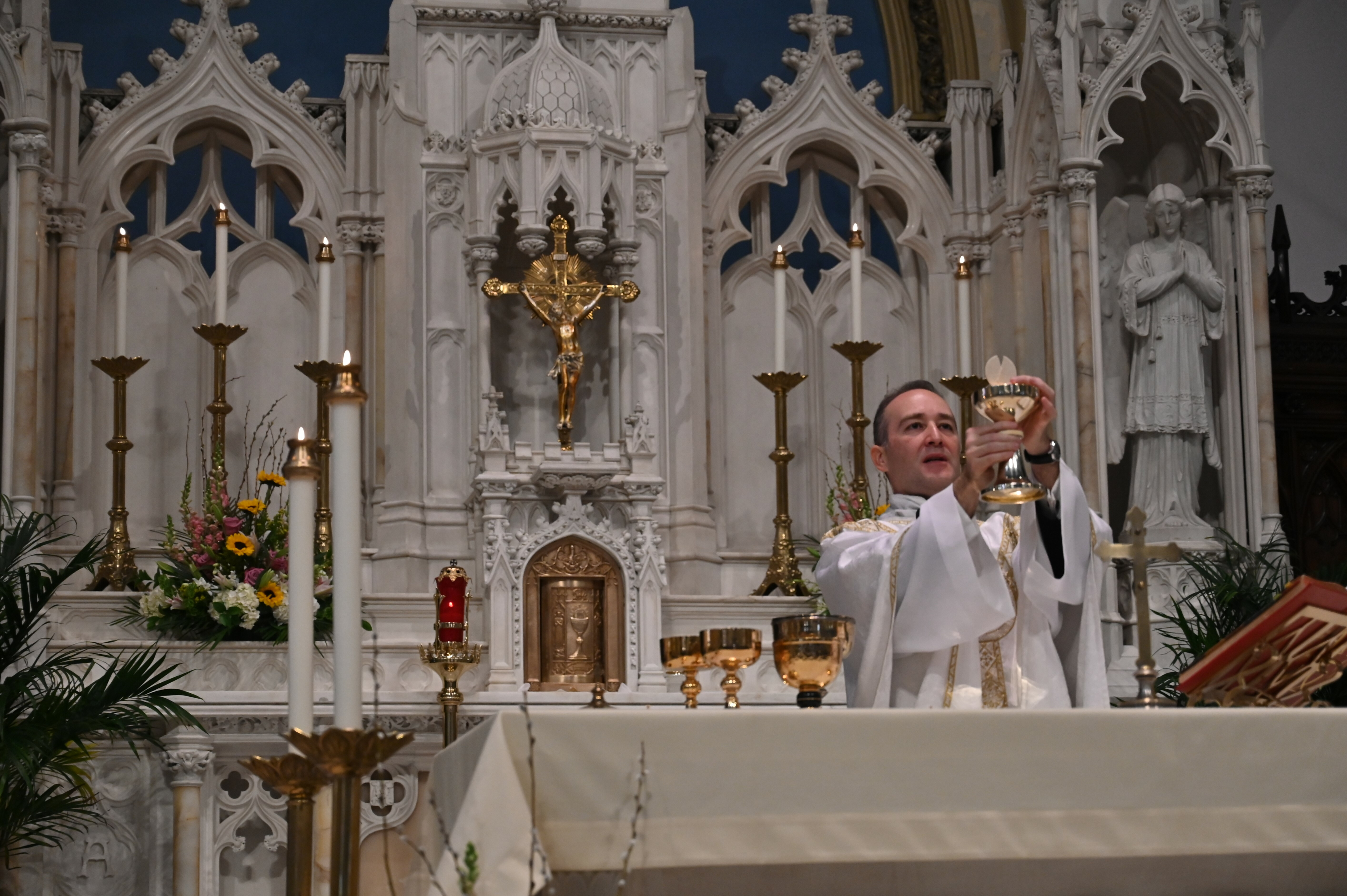 This weekend we take a little break from Lent. Did you know there are 46 days between Ash Wednesday and Easter? The Sundays of Lent are subtracted from 46 to give us our traditional 40 days observance. Why? Because every Sunday, even during Lent, is an Easter.
Also, Friday, March 17, is St. Patrick's Day. Our own cathedral (completed in 1879) is named after Patrick, making him the patron saint of New York City. The Catholic presence in New York City was tiny before immigrants from Ireland settled here in the 18th century and brought their devotion to Saint Patrick. It was mostly poor immigrants who paid for the construction of the first cathedral of New York, also name after St. Patrick, and our current one. In fact, it was a Haitian immigrant and former slave, Pierre Toussaint, who was a major donor and fundraiser for the construction of our first cathedral built in 1815. It still stands on Mott St. and is called the Basilica of St. Patrick's Old Cathedral. Pierre Toussaint is in the process of being canonized a saint. He is the only lay person buried among the former bishops of New York underneath the main altar in our current cathedral. Our old and new cathedrals are a testament that this city's strength and its Catholic faith are firmly rooted in immigrants who came to this city, sometimes not by choice, hoping for a better life in this world and eternal life with our Lord.
Because St. Patrick's Day is our patronal feast day, we get to celebrate! So, Cardinal Dolan has dispensed us of observing this Friday as a day of abstinence from meat. Enjoy corn beef and cabbage, have a pint of Guinness, and savor some Irish soda bread on March 17! Or celebrate with whatever festive food and drink you desire. Raise a toast to Jesus Christ who makes us part of a family of saints, that includes our own St. Patrick.
Fr. George