THE THRIFT STORE HAS RE-OPENED
COME VISIT, BROWSE, BUY AND DONATE AT OUR EXPANDED THRIFT STORE!
NEW STORE HOURS:
Wednesday - Sunday | 11:00AM to 6:00PM
*Face Masks will be required & Store Occupancy will be limited to maintain social distancing.
Donations will be accepted during all Thrift Store Hours
We have renovated and restocked our thrift store and are accepting donations of clothes and other household items
Come see us at on Amsterdam and 97th Street!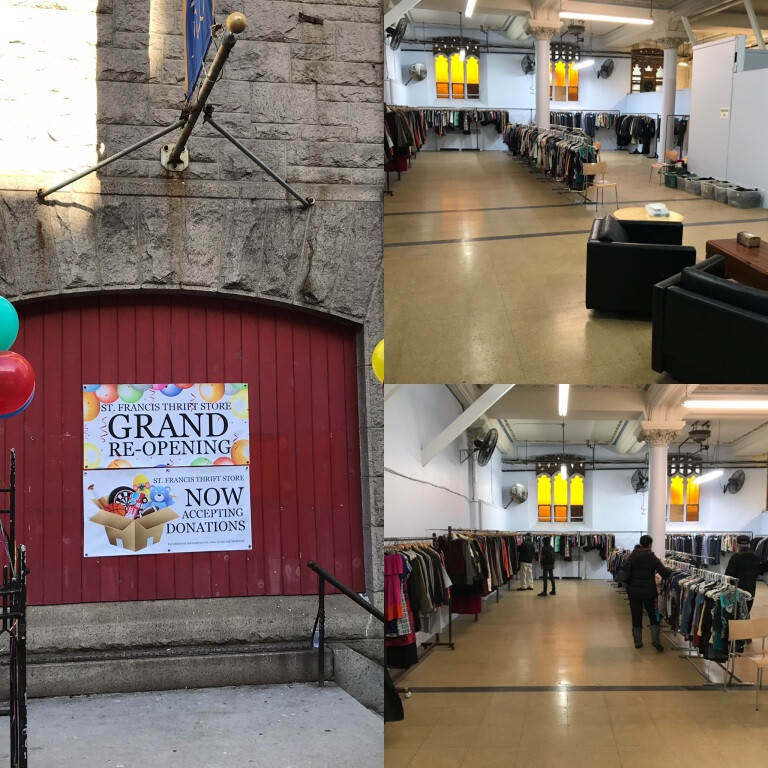 ---
Operating the Thrift Store serves two invaluable purposes: supplementing our grants and individual donations in order to continue to provide our diverse programs and services; and offering inexpensive clothing, furniture, household goods and other merchandise to our neighboring community. Please stop by with donations of new or gently used clothing and household goods.
Volunteers are critical to our success in serving the people of the Upper West Side, and are a diverse group of students, neighborhood residents and clients who choose to give back by helping with their time to our store. If you are interested in volunteering please contact us at or call 212-932-8040 and ask to speak with Leona Urena.
Schedule
Monday & Tuesday: Closed
Wednesday-Sunday: 11:00 PM to 6:00 PM
Donations: Accepted during all store hours
Donations
:
Please be aware there are a few items we cannot take. These include:
Computers, Monitors, Printers, Scanners, Fax Machines

Books, Textbooks, Encyclopedias, CD's, Cassette Tapes, DVD's, Records

Old Televisions (+10 years)

Baby Strollers, High Chairs, Car Seats, Play Pens, Potty Training Seat

Mattress, Pillows, Pillow Cases, Sheets, Quilts, Comforters, Linens, Towels

Clothes Hangers

Medical Equipment, Canes, Wheelchairs, Walkers, Crutches, Leg or Arm Splints

Clothing That is Either Dirty, Stained, Ripped, Torn, or Peeling

Socks, Underwear

Stuffed Animals

Seasonal Decorations

Toys
Based on discretion of the store, some items are subject to refusal (If we must throw it away, it is an expense for us).