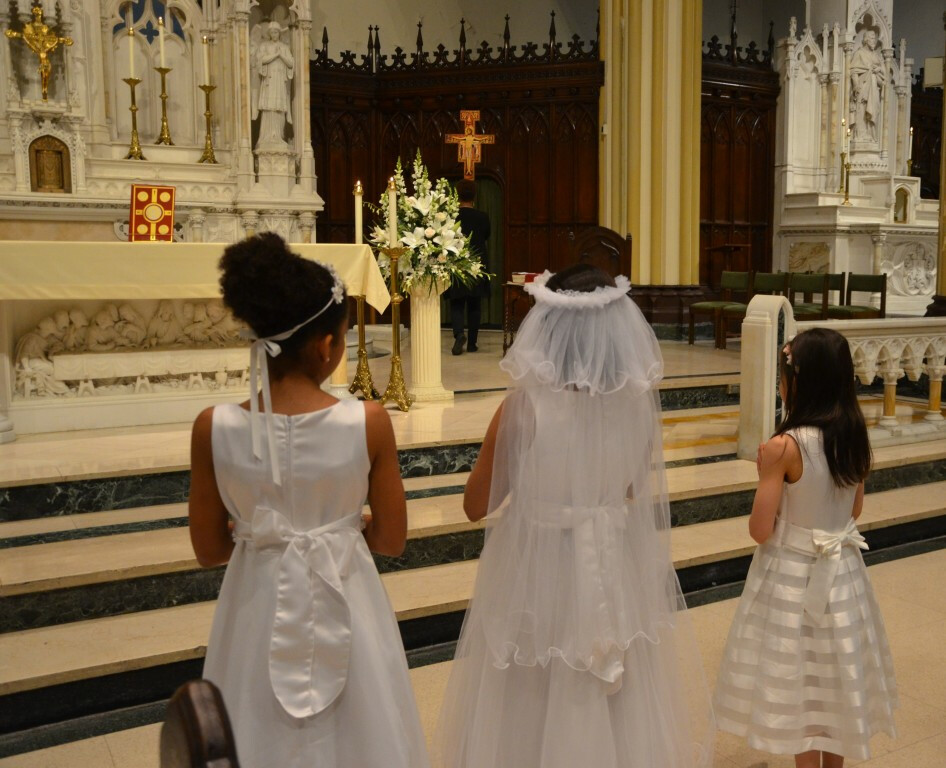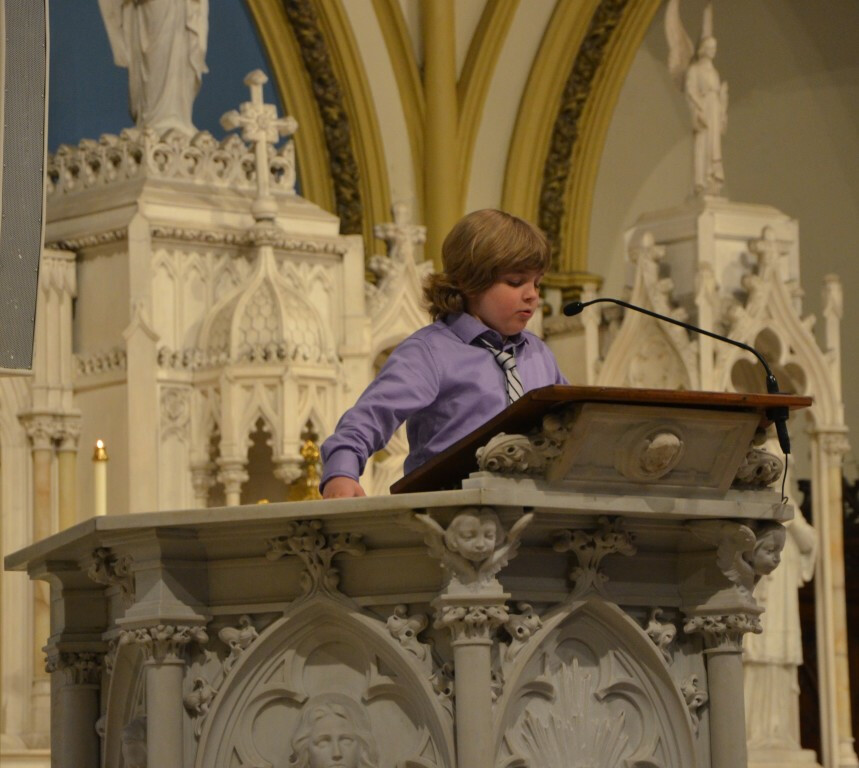 Holy Name's youth religious education program is designed to provide for the faith formation and spiritual development of children from from pre-Kindergarten through age 17. The sacraments of First Reconciliation and First Communion typically occur in 3rd grade, whereas Confirmation occurs in 9th grade (or beyond). All three sacraments require two years of religious education immediately prior, either at Holy Name or another Catholic parish. Grades pre-K through 8th have class on Sunday from 10-11:30 am with 30 classes across the school year, whereas Confirmation has class on periodic Tuesdays from 6:30-8 pm with 10 classes in total.
Volunteer teachers and assistants are needed and always welcome. Education and certification is available for those who volunteer.
---
Religious Education Program 2023-2024
Exciting News about Holy Name of Jesus- St. Gregory the Great Parish 2023-2024 Religious Education Program: we are introducing a family-oriented retreat model!   
That means that our community is working together to provide faith formation focused on an experience of faith, service and community.
Our children and their family, together with our catechists and our community will participate in a day-long retreat every two months. Throughout the month, our catechetical journey will continue in our homes and smaller groups, with Sunday Mass participation and many opportunities to deepen reflections and prayer life, as well as giving witness by serving the needs of our community. In this way, we can learn with our head, love with our heart, and act with our hands - in this call to be disciples of Christ.
The retreats in English will happen from 8:30am until 2 pm on October 1st, December 3rd, February 4th, April 7th, June 2nd.
The retreats in Spanish will happen from 8:30am until 2 pm on November 5th, January 7th, March 3rd, May 5th, June 2nd.
Visit the parish office or the link in this QR code to register your family.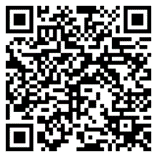 Check the upcoming bulletins for more information, or email Ana Paula, our New Director of Evangelization and Faith Formation at .