A Few Words from Fr. George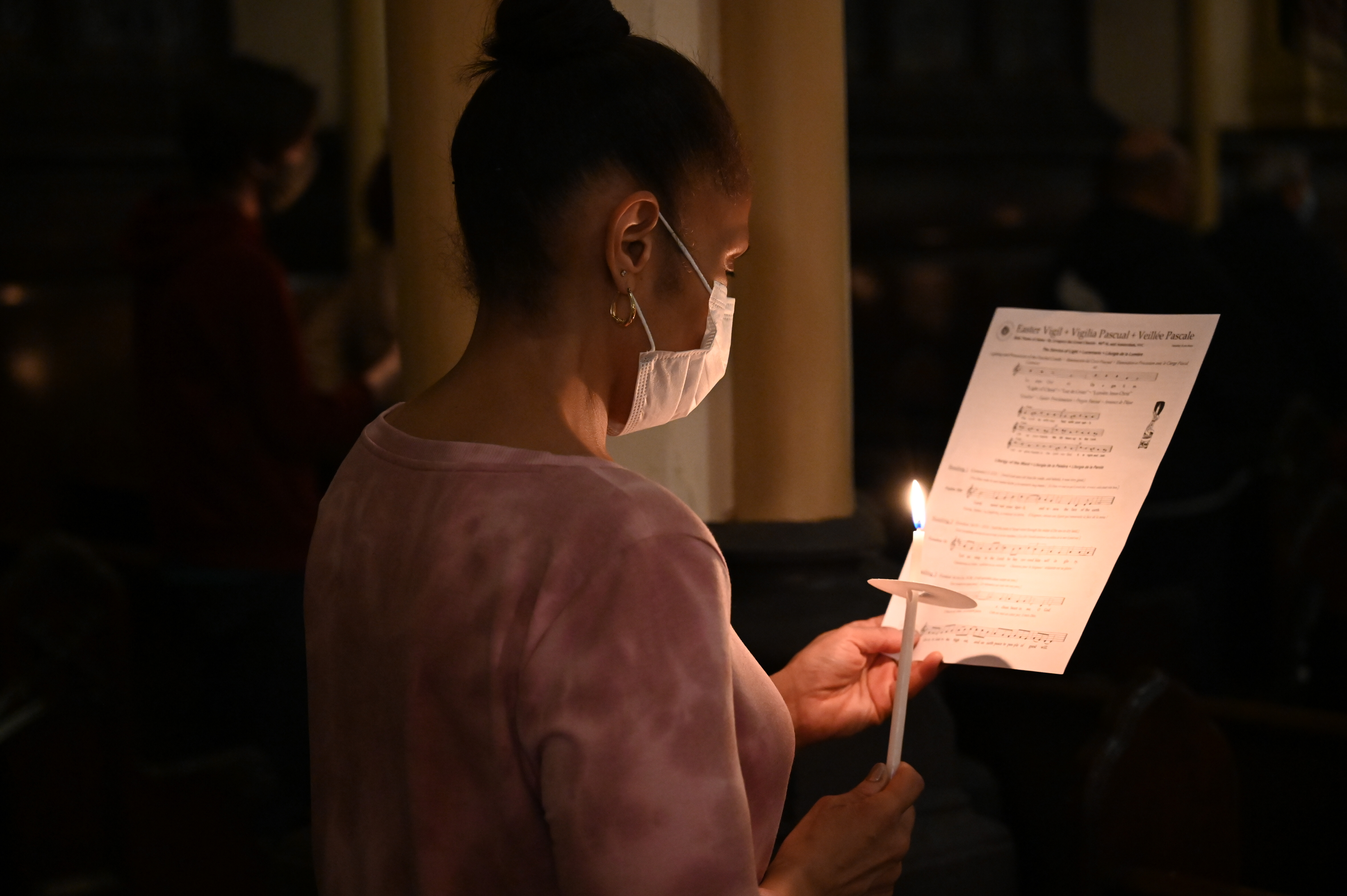 A few months back Holy Name of Jesus – St. Gregory the Great asked those who attend the Sunday evening Mass to give feedback about their time preference for that Mass. 38 people responded and, of those, 26 voted to keep the Mass at its current time of 6 pm. In some ways this Mass mirrors the liturgies of the early church, when people gathered for lengthy vigils, celebrating first the Eucharist and then a communal meal. The 6 pm Mass is unhurried (it takes about an hour and ten minutes), is offered with reverence and love (thanks in part to beautiful sacred music and committed servers) and finishes with a gathering in the parish house where we deepen our relationship in Christ with each other over good food, drink, and conversation. Something similar happens with the Café Hispano and the Socialisation that occur monthly following our Sunday Spanish and French Masses. In fact, one of the main reasons that we are constructing a beautiful new parish center under the church is so that we can better host fellowship after Sunday worship.
Do you know that we average over twenty Masses a week at Holy Name – St. Greg's? Thanks be to God! However, we never want the Mass to be taken for granted. It is the greatest gift God gives us, when we witness to and participate in the life, death, and resurrection of Jesus. However, I must admit that, at times, I can be a little impatient during this great sacrifice and celebration. There are times when I wish Mass would not take so long or that I did not have to wear all those robes on hot days. (the vestments are called the amice, alb, cincture, stole, and chasuble). In such moments I am forced to consider if I am just treating my relationship with God as I would a business transaction: trying to get the most benefit from the least investment. After all, the Mass as not just something I have to do so I can get on with the rest of my life. I should be present and attentive to the action of Jesus at Mass. How am I supposed to give witness to Christ if I don't treat Him as my priority? How can any of us?
This Saturday we had a day of training, prayer, and fellowship for those who serve at our Masses as ministers of hospitality, lectors, and extraordinary ministers of Holy Communion. I thank God for them and for the work they do. It is obvious that the Mass is a priority to them. The Eucharist is so important to them, that they invest their time and energy so that all of us can better pray the Mass. In doing so, they give witness to Jesus.
Are you aware of what Jesus gives us in the Eucharist? When you come to Mass, how do you witness to Jesus to your brothers and sisters? How do you treat this time as a priority? Is it by how you dress, or turning off your cell phone, or coming to church a few minutes early? Perhaps you might consider becoming a minister of hospitality (a.k.a. usher) and help others more fully participate in Mass. Or perhaps, you might want to help organize a gathering after the Mass you attend to strengthen the bonds of Christian fellowship. Please call the parish office or leave your contact information with one of the priests after Mass if your gratitude to the Lord inspires you to some act of service connected to worship on Sundays.
– Fr. George