Fr. George Weekly Note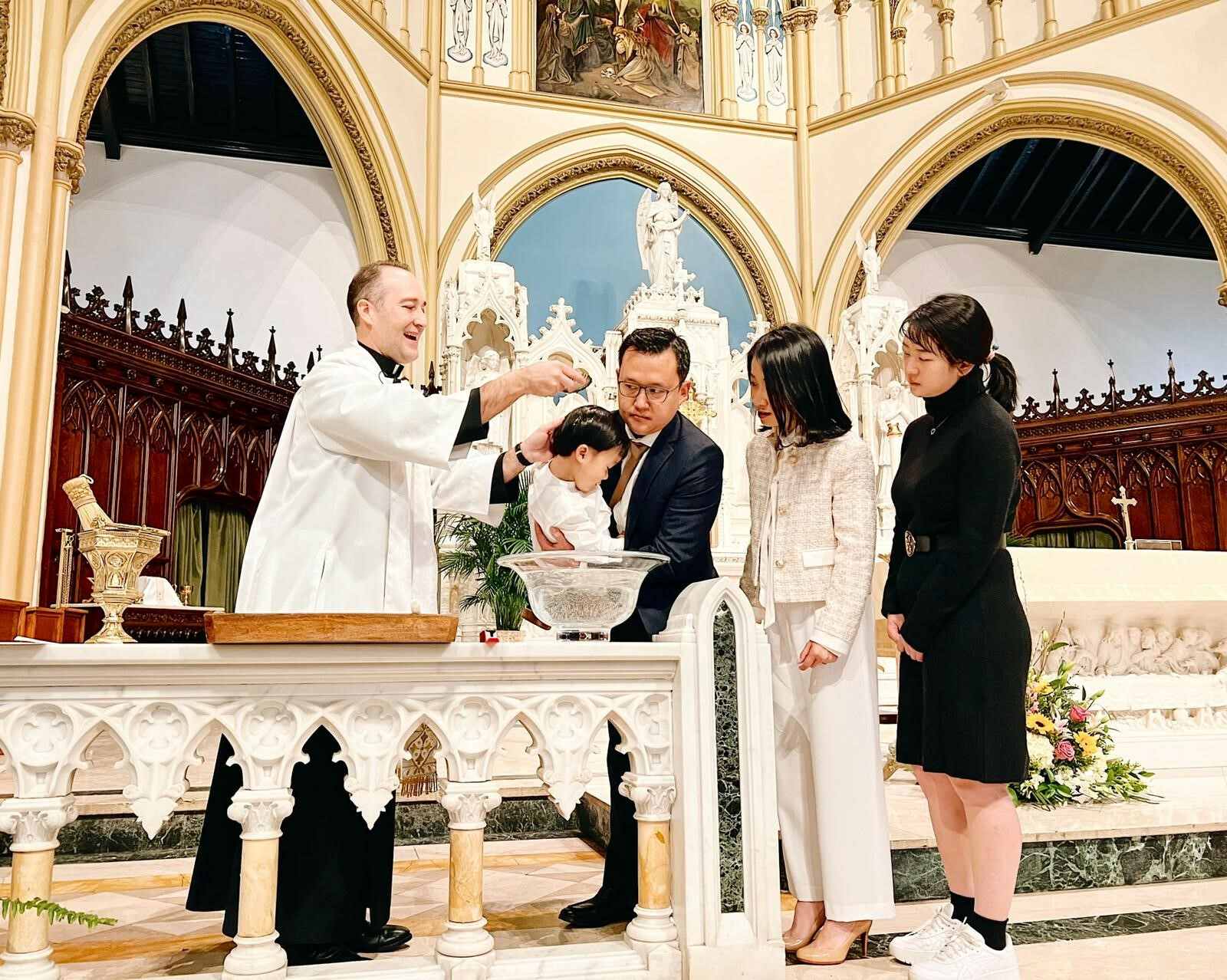 We are celebrating Catechetical Sunday this weekend at Holy Name – St. Gregory the Great. We thank God for the gift of our children, who are our hope and our future, and for the gift of all who minister to them in our religious education program.
You may have noticed that something different is happening at the 9 am Mass. The children and teens of our religious education program are coming up the aisle when the collection is taken up to place envelopes in a basket held by one of their catechists in front of the altar. "Catechist" may seem to be just another word for religion teacher, but this is not the case. Catechists worship with their students, they are witnesses to Christ, and they serve as mentors in helping guide their pupil in growing in their relationship with Jesus.
In any event, when our young people come up to the altar with their envelopes, they are making a thanksgiving offering -- bringing all their good works and prayers from the past week. The envelope they leave in the basket provides space for our young people to write what prayers and deeds they have given to the Lord. They also have an opportunity to provide a portion of their allowance money, if that is something they receive from their parents. This may serve to help form a good habit of stewardship. However, the children and their parents know very well that the monetary offering is not the important thing. From the moment they register for our religious education program and on the first day of class, parents and kids have been reminded repeatedly that it does not matter if their envelopes are empty, as long as the children's names and a description of what they have offered to the Lord throughout the week are included. It is true that the envelopes allow us to keep attendance, something necessary now that Mass is part of religious education. Most importantly, having our young people come up in the offertory procession reminds them and us that the best way to give thanks to the Lord is to make a gift of our mindful, heartfelt presence at Sunday Mass. After all, "Eucharist" means thanksgiving.
Fr. George