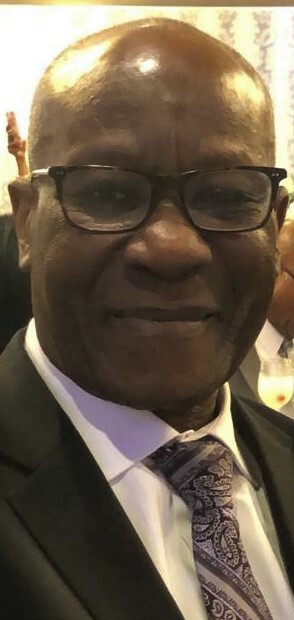 Andre Alexandre
Deacon
Office: 646-321-0179
From the beginning of my life, I embraced Jesus. I chose to follow Jesus closely and thank my parents for being followers of Jesus Christ. Although my parents were not deeply devoted to church, they always ensured me and my siblings went to church every Sunday. My grammar school also played a major role in the development of my christian-life through prayer and weekly catechism. This taught us to have faith in God.
One of my teachers was a good practicing catholic and was our catechist. She prepared us for both first communion and confirmation. This helped me to connect more deeply with God and church.
Since the age of 10 I took church very seriously and went to mass every Sunday. I've been on this journey with God since my first communion. At a certain time in my life, I had a feeling to become a priest. I would even would play a priest as a child by using my little prayer book and reading the prayers of the mass.
During my teen years in Haiti I was a member of the choir, a lector and a member of the youth group. Later, I became the chairperson of the youth group. I was very active in my church at this period of my life and was also a member of a prayer group called " Holy Family." I preached in the prayer group and created a weekly bible study group that discussed the Bible and lectures. It was a way to become familiar with the Bible.
In the prayer group, we took time to visit the sick and prayed with them. I also visited the family members of the group and prayed with them. Especially when they were going through difficulties.
I attended high school in Haiti and then worked as an entrepreneur with my cousin. He was very good in business and for the few years I worked with him, he helped me understand about business.
It came to a point where I wanted to have a better life and I decided to leave Haiti and go to Canada. It was not easy to go directly to Canada, so I traveled to St. Martin. I ended up staying in St. Martin as Canada was no longer accepting new candidates. For five years, I worked in a restaurant and became a sous-chef.
During my third year, I went back to Haiti to get married. I returned to St. Martin with my wife and it was in1979 that I received a United States visa. My wife and I came to Manhattan, as my sister had already settled here. We lived near Holy Name church and it was there that I attended my first mass. Holy Name has been my church to this day.
Since I worked as a sous-chef in St. Martin,I was looking to find a job at restaurant or hotel. By the second week I found a job at a factory and two months later I found my second job at a restaurant as line cook and eventually sous-chef. During that time, I went to school to learn English and went on to college and graduated with a degree in liberal arts and Culinary arts. For a short period, I worked at the Meridien hotel and then worked at restaurant called Richoux of London. My manager there helped me get my residence in the U.S. I worked very hard to support a big family of five children along with raising many nieces and nephews. My hands were were quite full and I thank God that I survived.
I always wanted to know God better and continually read books about God. In Brooklyn, a Haitian priest named Guy Sansaricq started a school program called "College Pastoral for Haitians." Following two years of study, I received a certificate of completion. The studies covered the Bible, doctrine of the church, and so on. It gave me a good taste about God, the Bible and the church. I always did whatever possible, by the grace of God, to be a good practicing catholic.
But God called me to be part of the clergy in the Catholic Church. As a married man I couldn't become a priest and I didn't know about diaconate. Coming to Holy Name church, Father Darbouze, shared with me that I could be a deacon. I said yes, I would like to, but that I would have to think about it. Fr. Isaie, and Father Anick also brought this up to me and finally, one of the Franciscan Friars, Fr. Richard Treza would ask me every Sunday "when will you go to the diaconate program." Now this time, I know that God had really put him in my path to push me in this direction. My response was "I will, but I have work and family responsibilities."
Finally,I went to St. Joseph Seminary and asked for information. Then I did whatever was necessary to get into the diaconate program formation. I spent a total of five years of study at St. Joseph Seminary. The first year was a trial. After that, I was accepted and then the real studying ensued for four years from 2005-2009. On June 13, 2009 I was ordained as a deacon. My first mass was in Holy Name on Sunday, June 14, 2009 at 12pm with Fr. Dan and all of the Friars of Holy Name. Fr. Larry was the master of ceremony along with the Holy Name staff and almost the entire Holy Name congregation. It was one of the most beautiful moments in my life. I felt so blessed that day and even still do today. I thank God by calling me for His service. I am happy to be a deacon, I love God, I love to serve, I love Holy Name church, the Franciscan Friars and the staff. Jackie Espinal and Mary Widhalm are very special to me as well.
June 13, 2019 will make ten years ordained with the community of Holy Name. Pray for me.