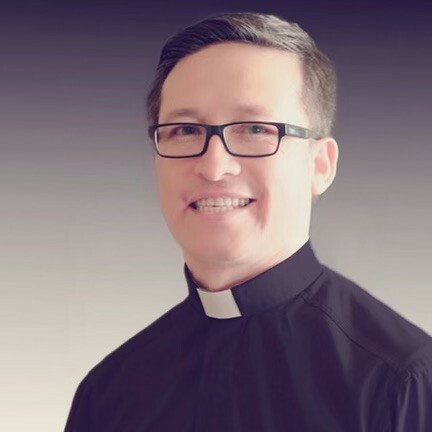 Fr. Angel (D'Angelo) Jiménez
Parochial Vicar
Office: 212-749-0276 ext 120
Father Angel (D'Angelo) Jiménez was born in Sigisg, Ecuador, and grew up in neighboring Cuenca, the third largest city in Ecuador. He began his training for the Priesthood at St. Leon Magno Seminary, founded in 1786, when Pope Pius VI created the diocese of Cuenca.
During the summer hiatus periods, Father Jiménez came to New York and worked in a restaurant to defray the tuition at the Seminary and to begin mastering the English language. He continued with intensive English language studies and he is fluent in both English and Spanish.
After his ordination on January 20, 2007, Father Jiménez served as Pastor in several parishes in the Cuenca Archdiocese - Our Lady of the Rosary in Jima and St. Michael Jadan.
Father Jiménez later served in several parishes in Woodside and Jackson Heights in Queens, New York.
In 2017, The Archdiocese of New York invited Father Jiménez to become the Pastoral Vicar at Blessed Sacrament Church at 152 West 71st street in Manhattan. He also served the Spanish community at Holy Trinity Church on 82nd street in Manhattan.
On September 1, 2020, His Excellency Bishop Edmund J. Whalen, New York Archdiocesan Vicar for Clergy, appointed Father Jiménez Parochial Vicar at Holy Name of Jesus Church on 96th street in Manhattan.